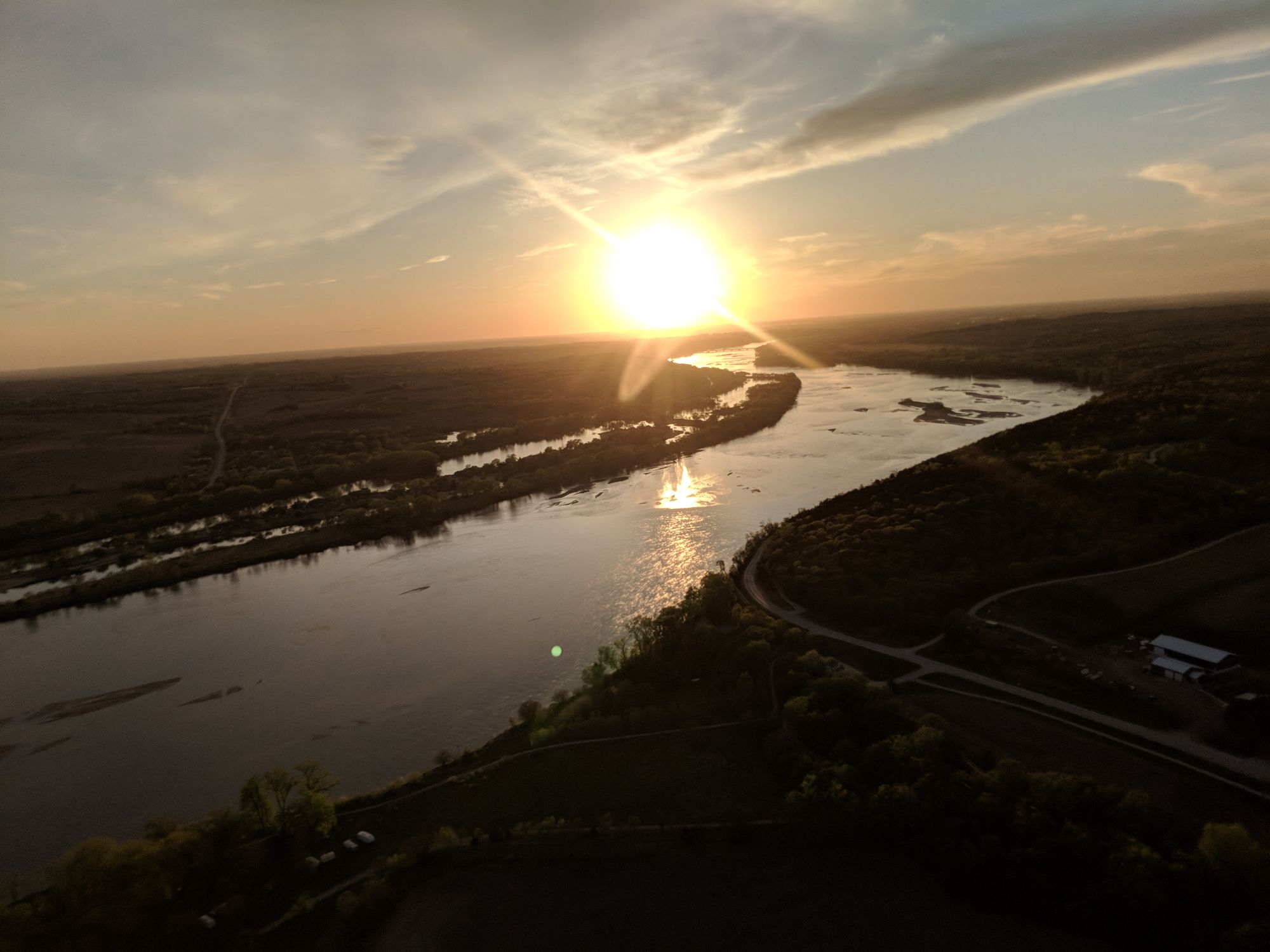 Training
To start with, if you're unsure if you want to commit to a full training regimen or just want to try it we offer wheeled tandem introductory flights for $150. If you decide you'd like to begin training to fly your own paramotor this amount is credited toward your complete training making it a great way to explore the sport with minimal commitment.
What to Expect:
This is a in-depth course to learn the ins and outs of powered paraglider flying, maintenance, and ownership. Our syllabus provides the skills and knowledge you need to confidently fly on your own & with friends. You will learn about your equipment, how to launch safely, fly expertly, and land with ease! You will also be taught the fundamentals of weather, gliders, airspace, Federal Regulations, maintenance, and many other tricks that may well take years to learn on your own.
Additionally, we are one of a few full service schools in the US to offer FREE rental for ALL of your state-of-the-art equipment (motor, wing, helmet, radio, flotation, reserve, etc.). We include gear for your first fifteen flights so you'll never feel pressured to buy equipment without knowing exactly what it is you want, from an educated, experience based perspective, rather than one solely based on marketing. We value this FREE benefit at approximately $2,000 compared to what most schools charge for rentals.
As far as your time commitment, it is important to schedule a minimum 7 day block of time for the course, up to 14 days is even better as it allows us to the necessary time with you to reinforce and practice retention of your new skills in order to make you a safe and confident pilot.
Our training syllabus uses the USPPA PPG2 course as its foundation.
The initial few training days are packed full with ground handling practice of various gliders, classroom work (weather, Airspace, Federal Regulations, glider design and theory, paramotor pre-flight inspection & maintenance, risk/safety/attitude course), paramotor simulator sessions, and winch tows flights up to 50ft high to refine launch and landing technique without the complication of the motor.
By day 3 or 4, dependent upon your aptitude and our custom solo exam, you may be ready for your first solo flight (an unforgettable experience!). Subsequent days of training include numerous flights in the mornings and evenings during which you will continue to refine the skills you need to safely and enjoyably fly on your own, as well as afternoons spent refining ground handling skills and completing the classroom syllabus.
Our 2021 training fee, which includes the use of our state-of-the art gear, is $3000, and we require a minimum consecutive time investment of 7 days (up to 14 days is encouraged), for us to help make you a safe and confident pilot. To truly enjoy paramotoring over the long term, it is important to get a solid foundation from the beginning.
**Note: Training fee includes 25 flights on our equipment, and up to 15 days of active training. Training days must be used within a 45-day period from the first day of training.
Please Contact us for additional details.